5 Reasons Why Your Closet Needs a Rowdee Tee
1.
The Designs Kick@$$
Show you live the full send lifetyle, even when you're not ripping wheelies or casing jumps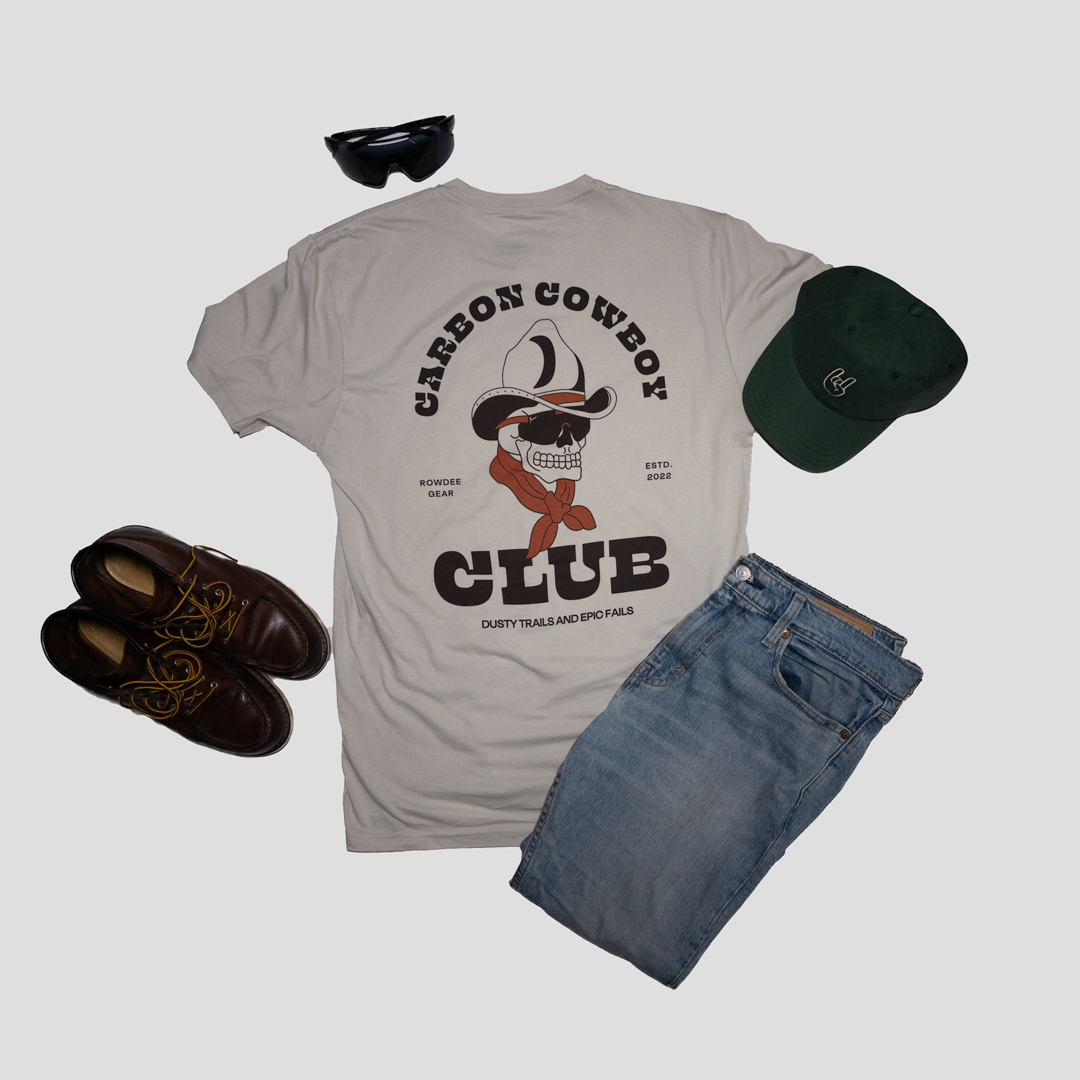 2.
They're Organic
Every fabric is 100% organic cotton and soft as a baby's bottom. Honestly, you may forget you have a shirt on.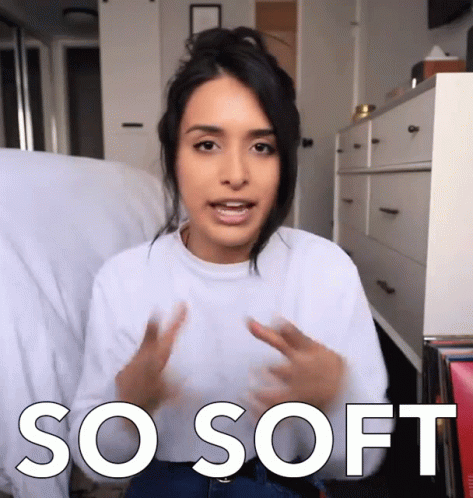 3.
They Fit Perfectly
We don't care who you are or what you look like, these tees will make you confident. Available from S - XXL every type of rider can get their new favorite off trail fit.
4.
They're Made in the USA
'Merica. All of tees are designed in Boise and printed at our sustainable printing partner's facility in Florida.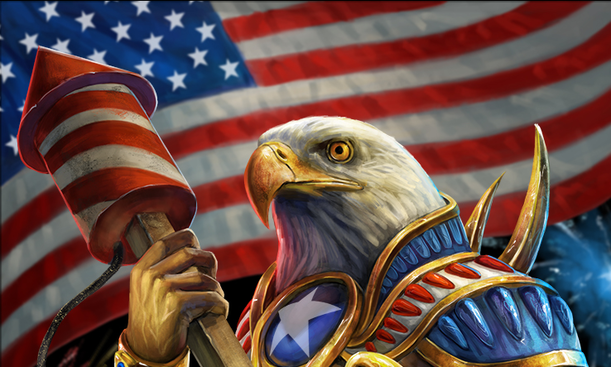 5.
They're perfect for getting Rowdee
Maybe Rowdee to you is turning up with the boys on a Saturday, maybe it's cracking a cold one and hanging in the backyard. Either way, this is the perfect tee for it.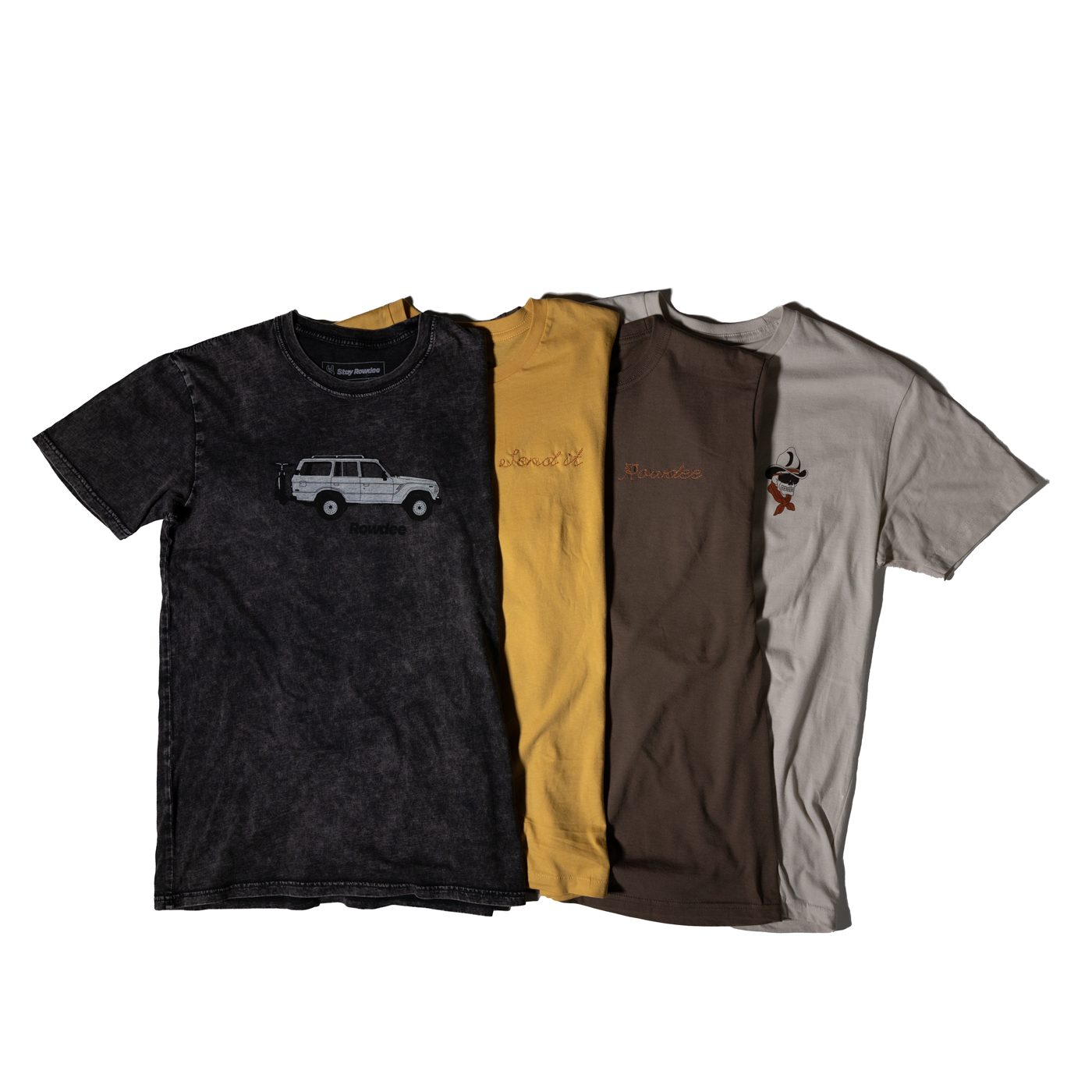 Cruiser Tee
The iconic Landcruiser is a trailhead favorite. Rock it on our stonewashed tee for a vintage look to your next happy hour or seeing that local 80's cover band.
Designed and printed in the USA